Performance metric is what we look for while comparing two or more websites or even trying to identify the standard, quality or size of any web property. In most cases we don't even know what factors to look for and rely on mere estimation. I will be discussing about the best website performance metrics which will help you to easily determine the quality and value to any website, blog or eCommerce store.
Let me clarify before naming the metrics, the same metric can be very useful or values less at the same time based on the purpose. For example, the landing page which is designed to collect leads but getting no leads despite having thousands of traffic, have no value for that type of traffic. May be the traffic is not from targeted source or may be those traffics are generated by bots. Hence, importance of metrics vary from business to business and person to person.
Frankly speaking Revenue, Leads and amount of Targeted Traffic are three primary metrics of any web property that exist under the sun. No matter what website, blog, eCommerce store, landing page you came across your entire life, is focused in achieving at least one of these three goals. Sadly, no 3rd party person in this world can accurately know how much revenue, leads or traffic is generated by a website just by looking at it. Neither can be done by processing the site's URL by advanced analytical tool. Only the owner or the manager has the accurate information about his or her website.
Damm! Then how can someone estimate the quality and performance of any website? that's where this article comes in. I will be mentioning the metrics which are visible and can be counted to determine the quality and performance of any website. Remember, these metrics are not like rules written on stone, these are just indicators provided by reliable big companies which are widely used for estimating the performance of web property.
---
Reliable Website Performance Metrics
---
#1. Alexa Rank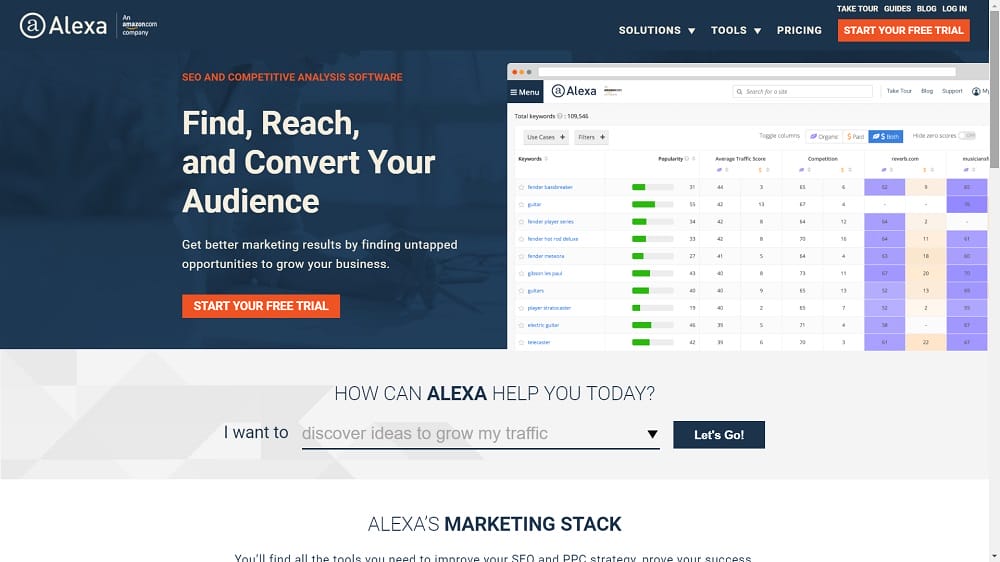 Alexa is the oldest and most reputed website ranking metrics that most people are familiar with. Now Alexa is owned by world's largest eCommerce store Amazon which made it's ranking value even higher. You will be glad to know that most of the news and magazine sites follow the rank of Alexa while determining most visited or most popular website of a country. Hence, you need to focus more on improving Alexa rank by purchasing Alexa validated traffic. In addition, claiming your website via Alexa will move the needle faster. The lower the rank (in number) will be the better your website will be valued by the visitors and analysts.
#2. Domain Rating
Domain Rating, in short DR is a backlink based metric provided by Ahrefs. This metric is very useful for SEO guys to determine the power of that domain based on the number of total pointing domains. So, while you are trying to get links for SEO purpose make sure you get them from higher DR domains as they have more powerful backlink profile.
#3. SimilarWeb Rank
SimilarWeb provides it's own website ranking scale just like Alexa along with lot more detail such as amount of estimated traffic, related sites, traffic sources, visitor flow and more. It's ranking system works just like Alexa, the lower in number the better your website is.
#4. Domain Authority
Domain Authority or in short DA is one of the highest used quality referring term in the world of SEO. Moz, the inventor of DA term requires more then just links to rank up your domain authority. You need to make the mandatory natural pages, need to have high quality backlinks, avoid spammy backlinks etc for improving your website's performance on the scale of DA.
#5. Trust Flow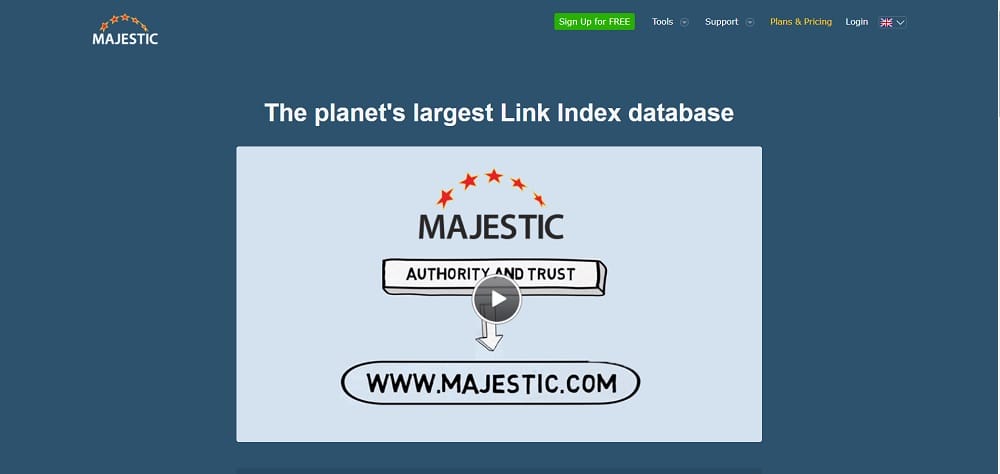 Majestic provides an interesting link quality metrics based on the type, quality and authority of the link sources. In order to improve your Trust Flow you need to get links from high authority and trusted websites.
#6. WooRank
WooRank will give you detail performance metrics starting from SEO tags to use of schema on your website. You can have a solid audit result of your website within a minute with the help of WooRank tool. You will be given a overall rank for the performance and technical stats of your website for free.
#7. Page Loading Speed
Speed is the most recent hype in the world of webmasters. Google prefers fast loading web pages over the slower one in most cases. In this post Neil Patel explained how slow loading speed can cost your business more damage over long time period. So, loading speed is one of the most important performance metrics for websites, blogs, landing pages and eCommerce stores.
You can check loading speed of your site using the tools like WebPageTest, Google Page Insights, GTMatrix or Pingdom tool. Make sure your site's loading speed is getting good score on these tools, else take step to solve the issues detected by these tools.
#8. Number of Ranked Keywords
Total number of ranked keywords is one of the core website performance metrics when it comes to determine the quality from SEO perspective. In order to rank for more keywords you need to cover more topics of your niche or industry. You can easily check the total number of ranked keywords by running the domain via Ahrefs or SEMRush tool.
#9. Value of Organic Traffic
Some sites have huge organic traffic and ranked for millions of keywords but still making significantly low money from display ads. What could be the reason? Those sites are ranking for low valued keywords, typically niches like movies, greeting messages or poem writing etc.
On the other hand, websites in financial niche can earn more money with very less traffic due to ranking for expensive keywords. So, the value of total organic traffic is a good website performance matrices when it comes to determine how much a website worth.
#10. Age of the Domain
Domain age is pretty easy term but hard to achieve because you can not do time travel to increase the age of your domain, you have to wait, wait and wait. Let me clarify, it takes money, time and resources to keep a website live for long time. If a website is live for last 10-15 years that means it has provided some value else why would someone pay money for domain registration and web server to make it live. Hence, high domain age is a sign of good performing site.
At the end, every website performance metric has it's own value which varies from person to person. You need to focus on the metrics that matter to your business or blog not all of them. If you are looking to monetize your website with Adsense then go for organic traffic that has high monetary value, in the same way if you want to get featured on local news sites or even want to get approved by large ad networks then focus on Alexa rank.
I didn't dive deep for each metrics as that would make this article over 20,000 words or more because their are lot's of nitty gitty stuffs to share for every ranking metrics that are mentioned in this article. Let's keep those detail for later, now share with me your most favorite website performance metrics via comment section and what value it brings to you.